I was asked to draw an illustration + a map for the move of "il gufo" kidswear flagship store in Milan.
The brief required for a "naive" bicycle heavy loaded with fancy stuff + an hand drawn map -naive as well- to show both the old and the new location of the shop. 
The illustrations were then printed on flyers and  freestanding posters.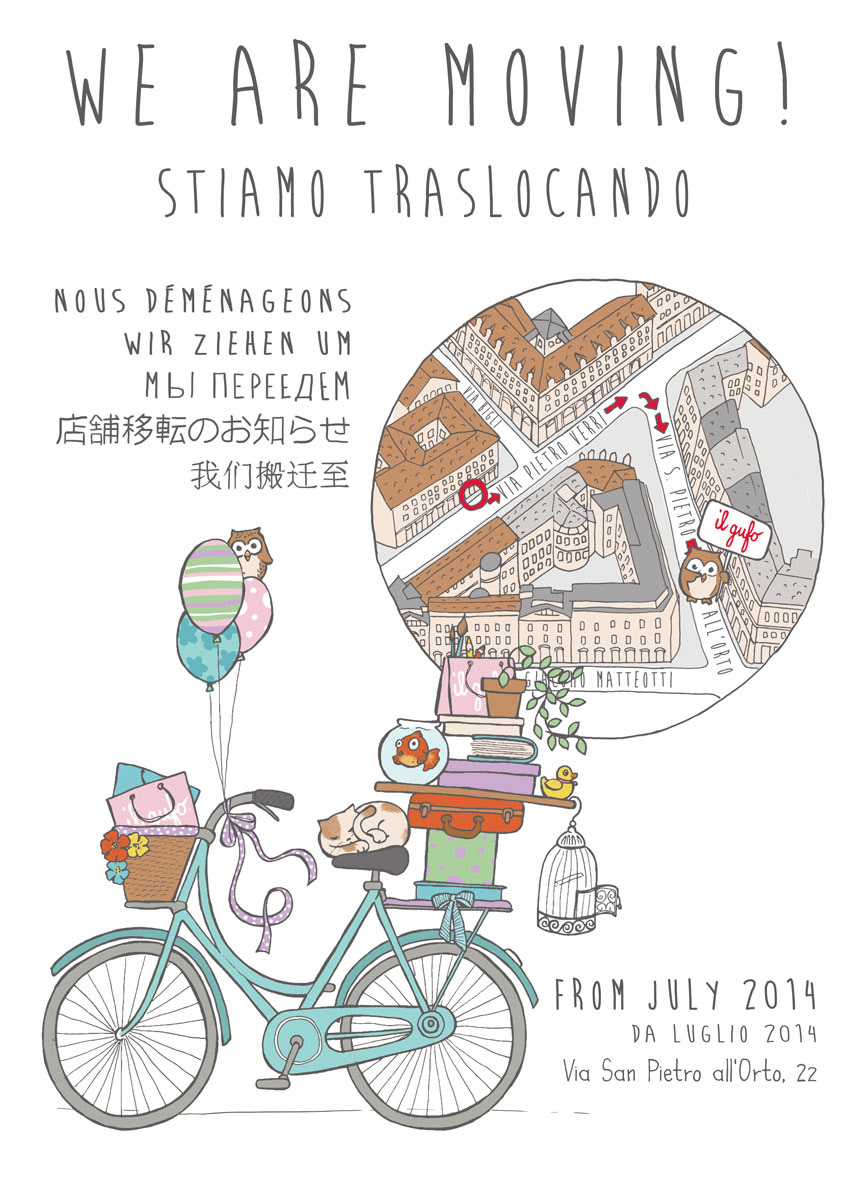 Freestanding poster
layout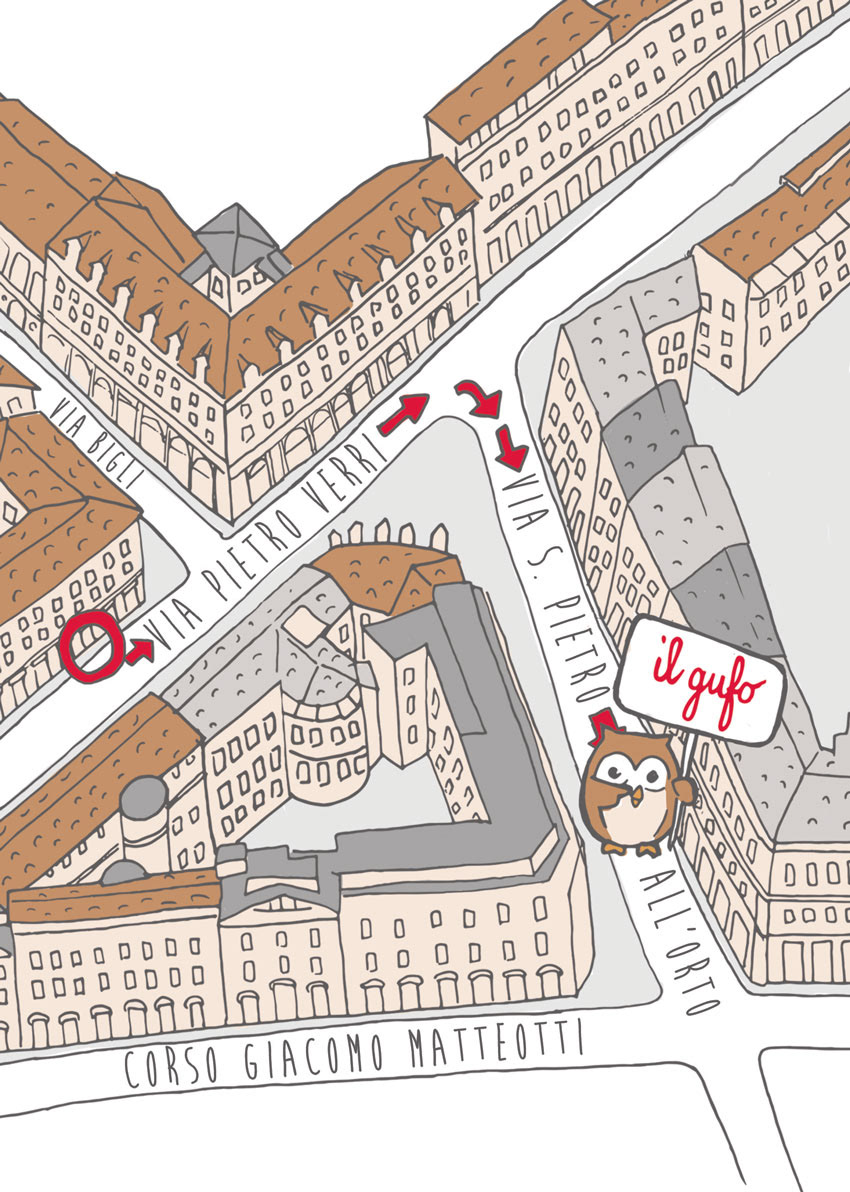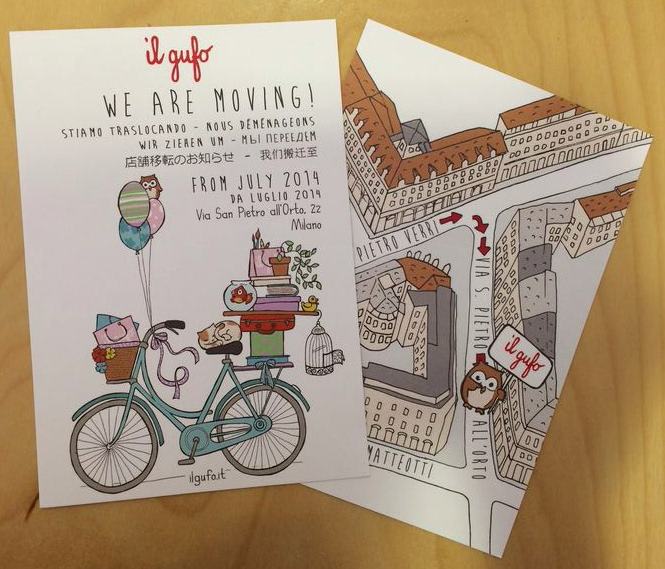 preliminary drawings below: